[TOTAL POST:- 14] [AGE LIMIT AS ON:-21.06.2021 ] [ Application Fee:- GEN/OBC- 100/- & SC/ST/PWD- NIL]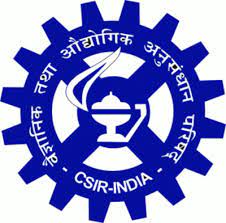 Opportunities for an Exciting Career in Administrative Support Services in a premier R&D Institute:-
CSIR-Institute of Minerals & Materials Technology (CSIR-IMMT), Bhubaneswar, is a premier national institute
of the Council of Scientific and Industrial Research (CSIR) engaged in multidisciplinary R&D for sustainable
development of mineral and material resources.
विज्ञापन संख्या /Advertisement No.02/2021, Date:21.04.2021
Date of commencement of online application: 20-05-2021
Last date for closing of online application: 21-06-2021
Last date for receipt of hard copy application: 30-06-2021
Online applications are invited from bonafide eligible Indian citizens having excellent academic record,
motivation, aptitude, domain knowledge, for the following positions:-
How to Apply: a. Eligible candidates are required to apply ONLINE through the website of (www.immt.res.in).
No other mode of application will be considered.
The link for ONLINE APPLICATION will be available on the website of CSIR-IMMT, (www.immt.res.in) as per schedule mentioned.
b. Candidates are advised to read the advertisement carefully and also go through the instructions before filling up of the online application. Application once made will not be allowed to be withdrawn and fees once paid will not be refunded on any count nor can it be held in reserve for any other recruitment or selection process.
c. Candidates are required to upload his/her recent passport size scanned photograph and signature (maximum size 50 KB) at the specified place in the online application.
d. Candidates should keep a copy of the application print-out and payment details, if any, for their record. Print-out of Application and payment details will not be available after the last date for submission of application.
e. A non-refundable application fee of `.100/- (Rupees One hundred only) as applicable is required to be paid by the candidates through SB Collect. Candidates belonging to SC/ST/PWD categories, women candidates and CSIR employees need not pay any application fee.
f. Procedure for ONLINE payment of Application Fees :Candidates are to log on to the State Bank Collect web page (www.onlinesbi.com/sbicollect) then clickState of Corporate / Institution = Odisha Type of Corporate / Institution = Govt. Department Govt. Department Name = IMMT Purpose of Payment = Application fee Related Department = Administration Budget head = Remarks = Mention Post Code
g. Candidates are to furnish the E-receipt of SB Collect Reference No. ________, date _________ amount__________ while filling the online application form after successful e-payment through SB Collect.
h. The following details must be filled up on back side of the SB Collect e-receipt generated after online payment of fee
(i) Candidate's Name,
(ii) Candidate's Category,
(iii) Online Application No.,
(iv) Post Code Applied for. i. After submission of ONLINE application,
applicants are requested to take a printout on or before the last date as printout will not be available after the last date.
j. The printout of ONLINE APPLICATION duly signed, along with self-attested copies of certificates of educational qualifications, mark sheets, experience certificates, documentary proof in support of date of birth, community/category certificate (SC/ST/OBC/EWS/PWD etc.), if applicable and ereceipt of the application fee paid through SB Collect in an envelope superscribed, as,
"Application for the Post of __________, Post Code No.___________ & Advt. No.___________ may be sent at the following address by post so as to reach on or before the last date indicated above for receipt of HARD COPY of application.
The last date given above will be the same for the candidates belonging to the far-flung areas.
The Controller of Administration CSIR-Institute of Minerals & Materials Technology Near Pathani Samanta Planetarium, Acharya Vihar, Bhubaneswar-751013, (Odisha), India.
k. Applicants should indicate their marks in percentage. However, in case of universities/institutes awarding CGPA/SGPA/OGPA grades etc., candidates are requested to convert the same into percentage based on the formula as per their university/institute & attach certificate/authority from the Institute/university in this regard.
l. Application once made will not be allowed to be withdrawn and fees once paid will not be refunded on any count nor can it be held in reserve for any other recruitment or selection process.
m. Applicants must provide detailed information at the appropriate place in the online application regarding his/her relative, if any, working in CSIR, like name, designation, name of the CSIR-Lab, where posted, relationship with the candidate.
n. Applications from employees of Government Departments will be considered only if forwarded through proper channel, certified by the employer that the applicant, if selected will be relieved within one month of the receipt of the appointment orders.
Vigilance clearance should also be recorded. However, advance copy of the application may be submitted before the closing date.
Applications routed through proper channel should reach CSIR-IMMT at the earliest.
In case application has not been forwarded through the present employer, then the candidate must produce 'No Objection Certificate' from the employer failing which they will not be allowed to appear in typing test/written test/shorthand proficiency test.
o. Candidates should specifically note that hard copy of applications received after the stipulated closing date for any reason whatsoever (such as envelopes wrongly addressed, delivered elsewhere, postal delay, received after the specified last date, not supported by copies of certificates, incomplete applications, applications received but not accompanied with the required certificates / documents without photograph, unsigned, without application fee, caste certificate etc.) will not be entertained and summarily rejected.
Any enclosure received separately subsequent to the receipt of the application cannot be connected therewith. No representation in his regard will be entertained. Furnishing of false, incorrect, wrong information will be a disqualification.
p. Call letters for type test/proficiency test/written test will be sent through speed post/ registered post/ courier/ e-mail or may be downloaded from IMMT website (www.immt.res.in), as and when notified.
q. The details of screened/scrutinised candidates to be called for typing test/written test/shorthand proficiency test, date of test, change of date, venue, selection result, cancellation post, corrigendum /addendum to advertisement, extension of the last date for receipt of applications etc. will be notified on CSIR-IMMT website.
Therefore, candidates are advised to visit the website www.immt.res.in for latest updates. Sd/- प्रशासन वनयंत्रक/Controller of Administration.
The following self attested documents must be attached along with the hard copy application form to be sent by post:
a. Signed copy of printed online application form.
b. SB Collect Receipt of 100/- as application fee, non-refundable, where applicable.
c. Three recent passport size colored photograph out of which one will be pasted on the hard copy application form and signed across in full and another two securely attached.
d. Photocopy of Date of Birth Certificate.
e. Educational qualification certificates & authority for conversion of CGPA.
f. Photocopy of latest caste/tribe/community/PWD/EWS certificate, in the prescribed Govt. of India format signed by the specified authority, if applicable.
g. No objection certificate, if applicable.
h. Valid document for Identification (viz, Aadhar Card, Voter ID Card, etc.)
i. News paper cutting of advertisement indicating name of paper, date & page No.
j. Any other relevant certificate/documents.
ऑनलाइन अप्लाई करवाने हेतु संपर्क करें:- 9801682338 & 9031645416